A selection of Front-End & WordPress project summaries.
Custom Front-End & WordPress Projects
Front-End & WordPress
Ontario Equestrian Website
A full-featured WordPress website with custom post types, location search, Advanced Custom Fields, The Events Calendar, and more.
Front-End & WordPress, Some Web Design
Legend by Suburban Website
A custom & easily updatable WordPress website for a growing media company. I also participated in the naming, branding, and web design process for Legend by Suburban.
Front-End (Bootstrap), October CMS, Company Naming & Brand Explorations
Pattern Website
I built custom layouts with Bootstrap & integrated the layouts with October CMS for a company re-brand. I was also involved in the naming & branding process for Pattern (formerly On Call Advisors).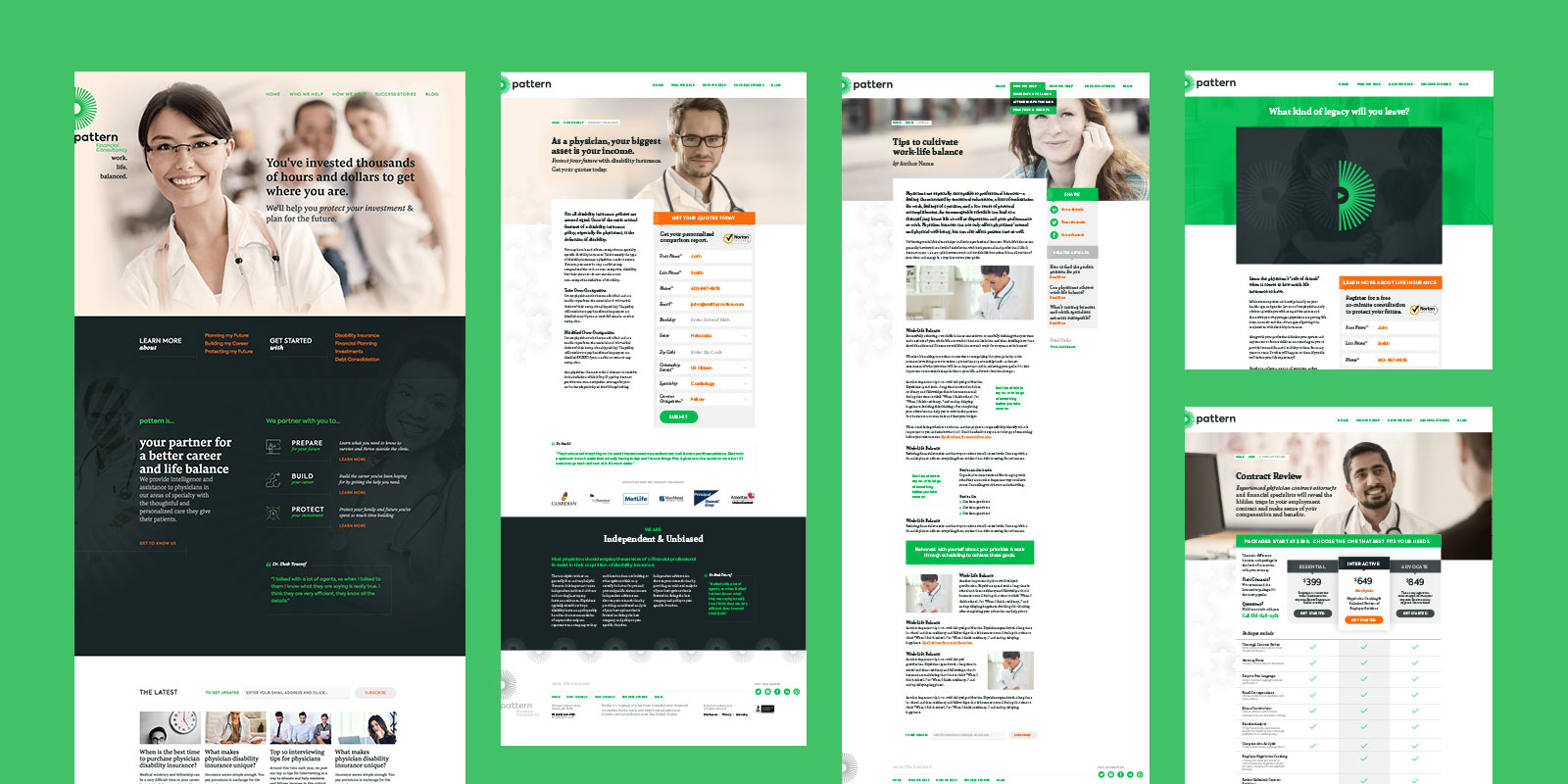 Front-End (Angular)
Elevate Website
The Elevate website was built & routed using Angular, and features custom animations & loading throughout. See the video at the bottom of the page for an example of some of the moving parts.
Front-End
Directory of Illustration Website
This project included building out all of the front-end responsive layouts and also writing the JavaScript to enable paging through & lazy-loading the necessary images & videos for the back-end developers to use with their existing structure.
Front-End
Web Apps
I have developed the front-end prototypes of several web apps, and have used HTML/CSS/JS to create the layouts & mimic the final app functionality before passing the project off to back-end developers.
Front-End & WordPress
Screencast of Additional Projects
Below is a quick sample of some of the projects I've been able to add some motion to. It includes work for a Kickstarter project that sold out, a Silicon Valley tech startup, and more.